This website uses cookies. By using this site, you consent to the use of cookies. For more information, please take a look at our
Privacy Policy
.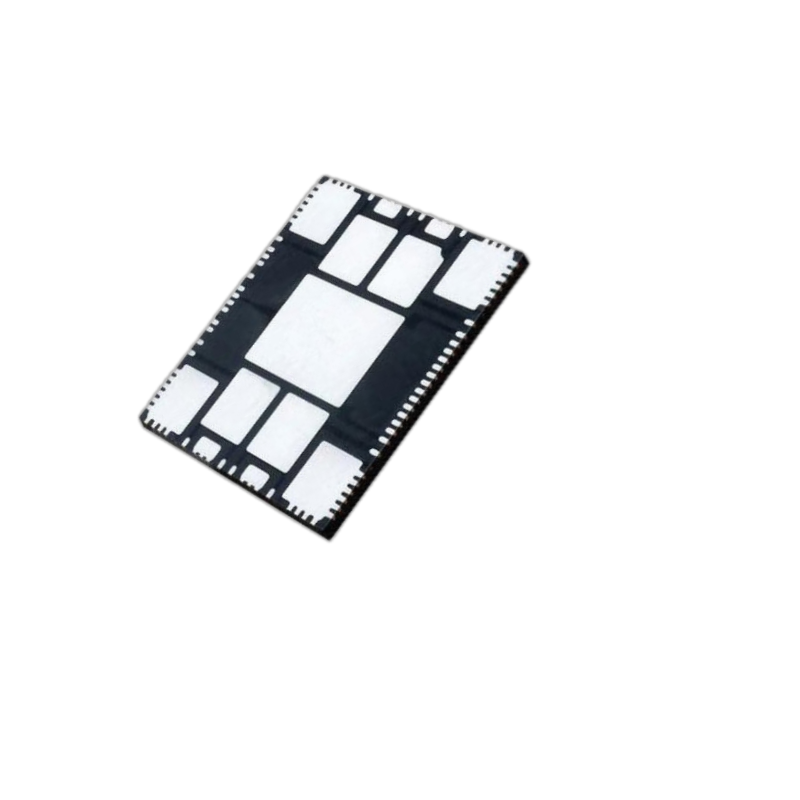 Images are for reference only See Product Specifications
ST STM8TL53C4U6
8-bit Microcontrollers - MCU 8-bit Ultra-Low PWR 16kB ProxSense SPI
RoHS Status:
Stock Condition: 2915 pcs, New Original
0
1
Add To Bom
STM8TL53C4U6 General Description
Operating conditionsOperating power supply: 1.65 V to 3.6 VTemperature range: –40 °C to 85 °CLow power features4 low power modes: Wait, Active-halt with AWU (1 μA), Active-halt with ProxSense™ (10 μA with scan every 200 ms),Halt (0.4 μA)Dynamic power consumption: 150 μA/MHzFast wakeup from Halt mode: 4.7 μsUltra-low leakage per I/O: 50 nAAdvanced STM8 CoreHarvard architecture with 3-stage pipelineMax freq.16 MHz,16 CISC MIPS peakMemoriesUp to 16 Kbyte of Flash program including up to 2 Kbyte of data EEPROMError correction code (ECC)Flexible write and read protection modesIn-application and in-circuit programmingData EEPROM capability4 Kbyte of static RAMClock managementInternal 16 MHz factory-trimmed RCInternal 38 kHz low consumption RC driving both the IWDG and the AWUReset and supply managementUltra-low-power, ultra safe power-on reset/ power-down resetInterrupt managementNested interrupt controller with software priority controlUp to 22 external interrupt sourcesI/OsUp to 23 with 22 mappable on external interrupt vectorsI/Os with programmable input pull-ups, high sink/source capabilityProxSense™ patented acquisition technology with up to 300 touch sensing channels (20 receiver/transmitter channels and 15 transmitter channels) supporting projected capacitive acquisition method suitable for proximity detection.TimersTwo 16-bit general purpose timers (TIM2 and TIM3) with up and down counter and two channels (used as IC, OC, PWM)One 8-bit timer (TIM4) with 7-bit prescalerIndependent watchdogWindow watchdogAuto-wakeup unitBeeper timer with 1, 2 or 4 kHz frequenciesCommunication interfacesSPI synchronous serial interfaceFast I2C Multimaster/slave 400 kHzUSART with fractional baud rate generatorDevelopment supportHardware single wire interface module (SWIM)In-circuit emulation (ICE)
Specifications
| Parameter | Value | Parameter | Value |
| --- | --- | --- | --- |
| Pin Count | 49 | Package Category | Quad Flat No-Lead |
| Released Date | Jan 15, 2020 | | |
Shipping
Shipping Type
Ship Fee
Lead Time
DHL
$20.00-$40.00 (0.50 KG)
2-5 days
Fedex
$20.00-$40.00 (0.50 KG)
2-5 days
UPS
$20.00-$40.00 (0.50 KG)
2-5 days
TNT
$20.00-$40.00 (0.50 KG)
2-5 days
EMS
$20.00-$40.00 (0.50 KG)
2-5 days
REGISTERED AIR MAIL
$20.00-$40.00 (0.50 KG)
2-5 days
Processing Time:Shipping fee depend on different zone and country.
Payment
Terms of payment
Hand Fee
Wire Transfer
charge US$30.00 banking fee.
Paypal
charge 4.0% service fee.
Credit Card
charge 3.5% service fee.
Western Union
charge US$0.00 banking fee.
Money Gram
charge US$0.00 banking fee.
Guarantees
1.The electronic components you purchase include 365 Days Warranty, We guarantee product quality.
2.If some of the items you received aren't of perfect quality, we would resiponsibly arrange your refund or replacement. But the items must remain their orginal condition.
Packing
Step1 :Product

Step2 :Vacuum packaging

Step3 :Anti-static bag

Step4 :Individual packaging

Step5 :Packaging boxes

Step6 :bar-code shipping tag
All the products will packing in anti-staticbag. Ship with ESD antistatic protection.
Outside ESD packing's lable will use ourcompany's information: Part Mumber, Brand and Quantity.
We will inspect all the goods before shipment,ensure all the products at good condition and ensure the parts are new originalmatch datasheet.
After all the goods are ensure no problems afterpacking, we will packing safely and send by global express. It exhibitsexcellent puncture and tear resistance along with good seal integrity.
STM8TL53C4U6 FAQ
Where can I find the Datasheet PDF for STM8TL53C4U6?

You can find the Datasheet for STM8TL53C4U6 on this page. If it is not available, you can contact our sales team to inquire about the Datasheet for this part.

Do I need to register an account to request a quote?

No, you do not need to register an account. Simply submit the required product quantity, contact name, and email in the QUICK QUOTE section on the current page, and our sales team will contact you as soon as they receive your email.

Will I receive an order confirmation email?

Yes, you will receive a confirmation email when you place your order. Once your order is shipped, you will also receive another confirmation email containing a tracking number.

Can I view the order for the STM8TL53C4U6 model or all my past orders?

Yes, you can view the status of your current orders and your order history by logging in or registering an account online. Log in or Register an account now.

What is the pinout for STM8TL53C4U6?

Generally, our product pages include pin diagrams, pinouts, and pin details for the STM8TL53C4U6 part. If you cannot find the information you need, you can contact Ovaga at [email protected], and our customer support team will get in touch with you as soon as possible to address your concerns.

What is the lifespan of STM8TL53C4U6?

The lifespan of STM8TL53C4U6 depends on various factors, including the quality of components, operating conditions, and usage. Please refer to the datasheet of STM8TL53C4U6 for specific information.
We provide high quality products, thoughtful service and after sale guarantee
We have rich products, can meet your various needs.

Minimum order quantity starts from 1pcs.

Lowest international shipping fee starts from $0.00

365 days quality guarantee for all products